Apricot - Blackout Linen Curtains 1 panel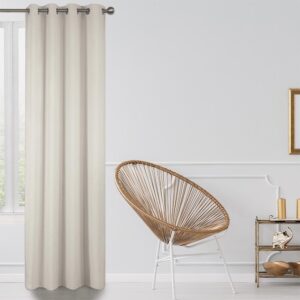 Buy Blackout Linen Curtains 1 panel. Get Free Shipping over $50. Choose from our ready-made curtain panels or request a customized size.
Product Brand: Jinamrt
Product Currency: CAD
Product Price: 13.02
Price Valid Until: 2024-03-09
Product In-Stock: InStock
JINAMART 100% Blackout Linen Curtains canada 1 panel   (apricot) and US, 2 Thick Layers Completely with Grommets, WaterProof, Darkening Drapes for Bedroom/Living Room, Light & Noise Reducing Thermal Insulated. The windows Curtains impede 85%-99% light and UV rays (Dark linen curtains  work well). Noise-reducing, better TV viewing thanks to the innovative triple weave technology.
It professionally adjusts room temperature by insulating against summer heat and winter chill. Also, it protects your furniture, floors, and artwork from the ravages of the sun, the drapes will pay for themselves off over time. Wrinkle-free, ring (1.6-inch inner diameter) fits easily with standard curtain rods. Blackout linen curtain canada and US are made to last. Very easy machine washable in cold water, tumble dry and easily you can ironing or steam clean when needed.
Jinamart has the best-selling bedding,slip covers , kitchen organizers ,window curtains  that you can get at your doorstep.